DCLT Spring 2022 NEWSLETTER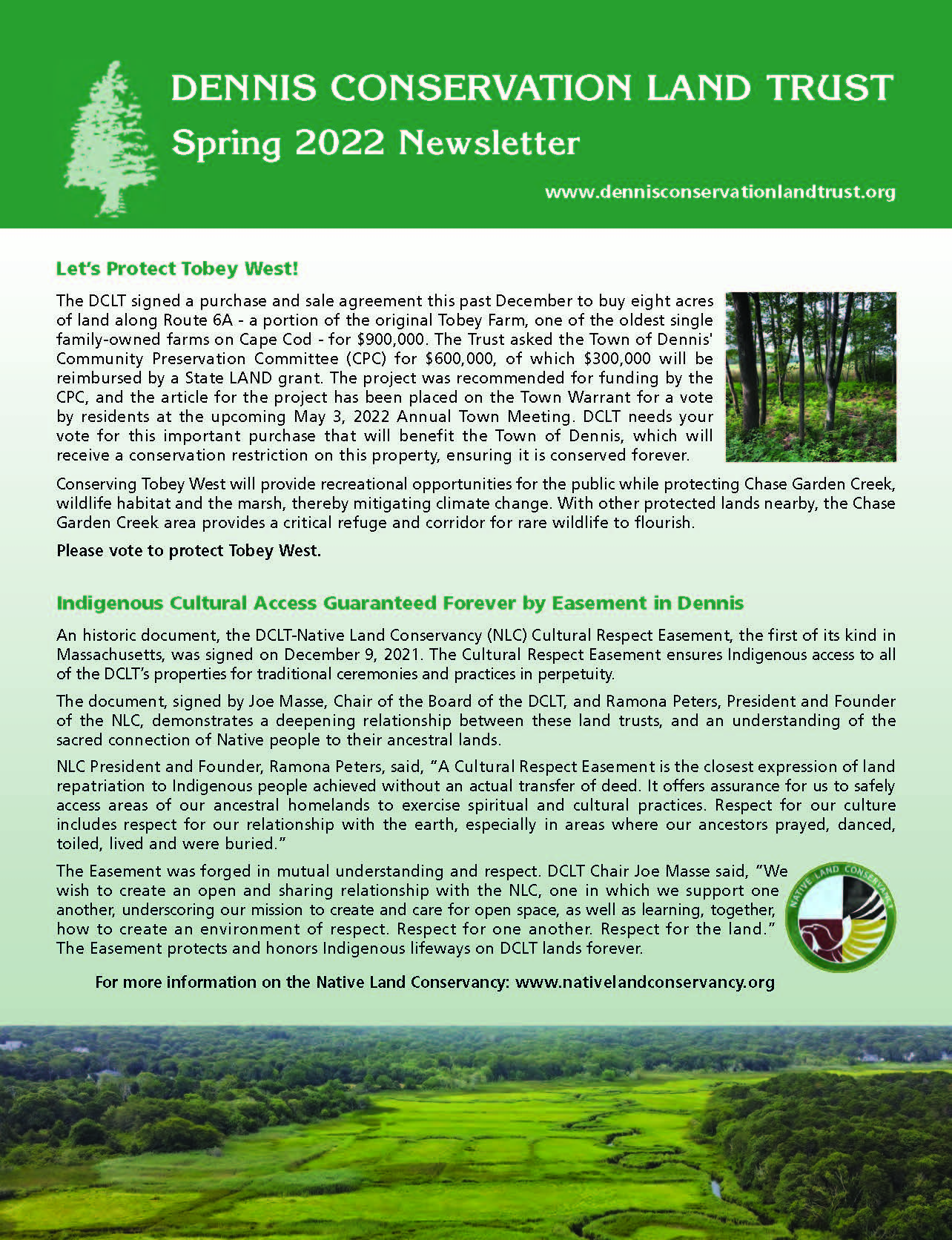 We hope you will enjoy reading about the purchase of Tobey West, the DCLT-NLC Cultural Respect Easement, the Watershed Initiative at Dennis-Yarmouth High School; and Korri Basinger, 2021-2022 AmeriCorps Member's experiences this year.
Featured in the Spring 2022 newsletter:
Preserving Tobey West
Cultural Respect Easement – signed December 2021
Water Initiative
This Year – AmeriCorps Member Korri Basinger
and much more!
 DCLT Newsletters
To read the newsletters, you need the free Adobe Acrobat Reader.