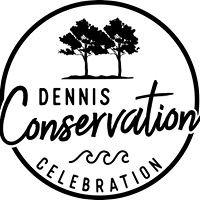 The Dennis Conservation Land Trust, along with the Town of Dennis Department of Natural Resources and Department of Public Works, are proud to host a volunteer litter clean-up and celebration on Saturday, April 27th.
Join us at 9:30 am at the Johnny Kelley Park pavilion for registration.  After the clean-up, meet back at the pavilion at noon to begin the celebration featuring family-friendly fun, food, and exhibits by local non-profit organizations.
Pre-registration for the litter clean-up can be completed on SignUp.com, at http://signup.com/go/drJmtxY
Last year's 130+ participants picked up a total of 3,120 pounds of trash!
Donations for this event are provided by Brad Boyd, Cape and Islands United Way, Dennis Public Market, Dennis Tourism Committee, Dunkin' Donuts, Home Depot, Ring Brothers Marketplace, and Stop & Shop.