About the Dennis Conservation Land Trust
The Dennis Conservation Land Trust is a private, non-profit 501(c)3 organization that seeks to preserve open space within the Town of Dennis. Since its establishment in 1988, the Trust has acquired ownership of 394 acres of diverse land types, including uplands, wetlands and beachfront. The Trust also holds perpetual conservation restrictions on another 217 acres.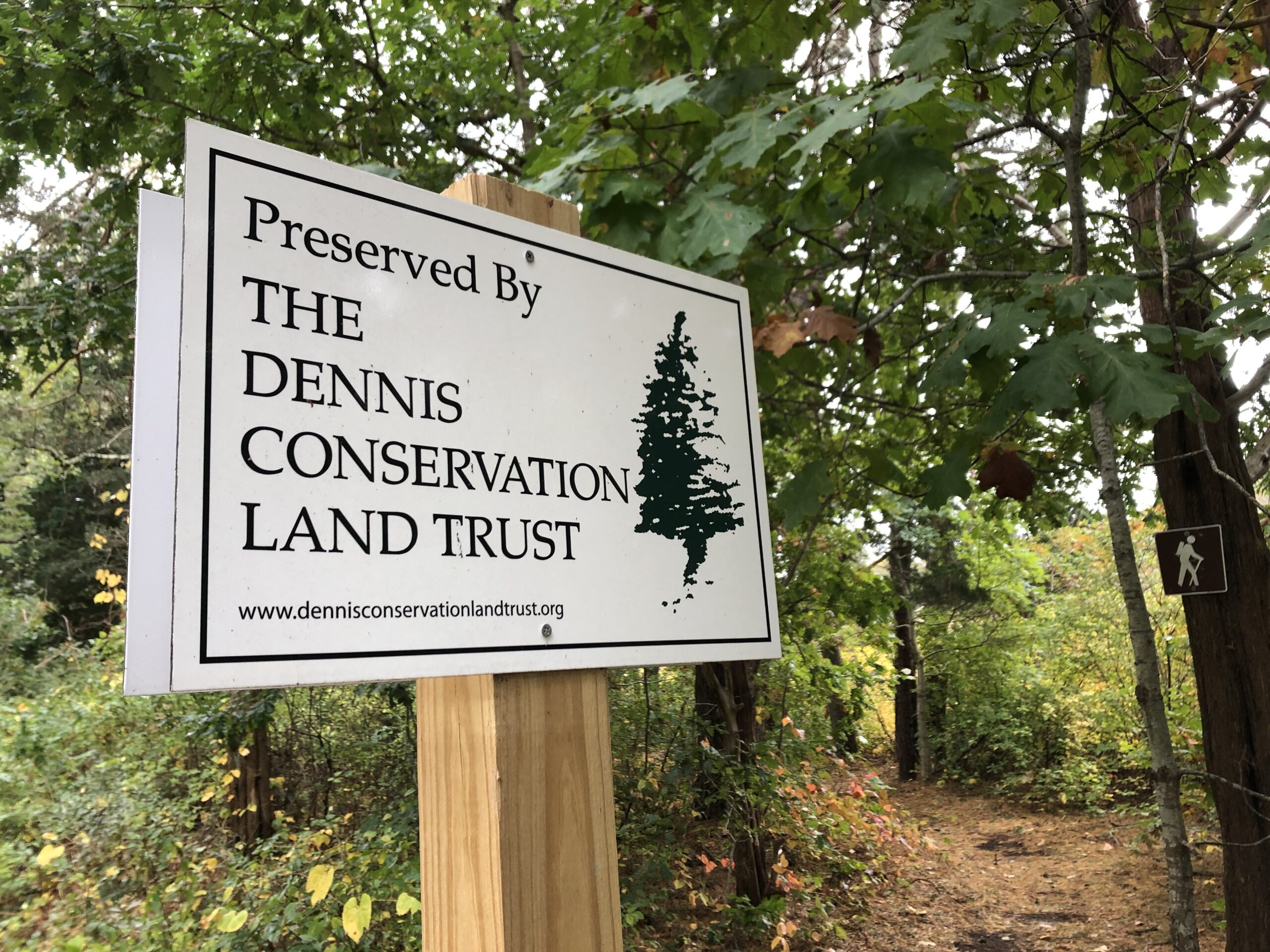 The Trust has over 600 members, including some who live at the far corners of the contiguous forty-eight states. The trustees manage the activities of the Trust – with much help from numerous volunteers. Member dues fund most of the operational costs.
Contributions from the membership are also the primary source of the funds used to purchase land or conservation easements. Contributions that are not earmarked for a specific purpose are added to a capital fund so as to have money available when acquisition opportunities arise.
The Trust also solicits contributions as needed to pay for specific acquisitions. Grants from business and charitable organizations provide another significant source of funds for land acquisition. Special gifts, such as memorial gifts and contributions made by Will, have become more and more important as land costs continue to soar.
Most of the Trust's land holdings were acquired by gift, not purchase. Lifetime grants of real estate and conservation restrictions are likely to continue as the primary sources of conservation land. Gifts of real estate by Will are also expected to provide strong support for the conservation effort. The Dennis Conservation Land Trust works closely with The Compact of Cape Cod Conservation Trusts, Inc. The Compact is a Cape-wide consortium of conservation trusts that provides information, training, and many kinds of technical assistance to its member trusts. The Trust has had remarkable success in working with the Town of Dennis Land Acquisition Committee (Land Bank) (pdf) and more recently the Community Preservation Committee to accomplish mutual conservation goals.