Geocaching Fun!
A treasure hunting phenomenon

The DCLT is excited to participate in the world-wide treasure hunting phenomenon, Geocaching! There are seven Geocaches hidden on DCLT properties throughout the five villages of Dennis. You can visit Geocaching.com to learn more about geocaching and how to find cache boxes near you.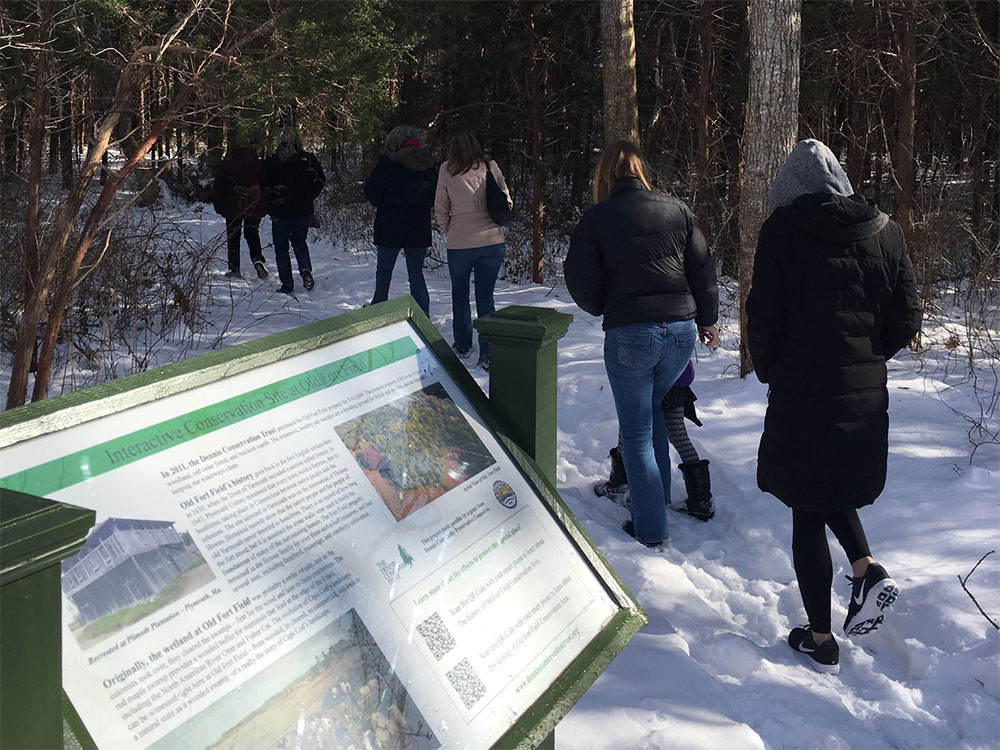 Why Geocache?

Geocaching is an opportunity for anyone to get outside, explore the natural beauty of our community, practice navigational skills, and have fun! You never know what you might find in a Geocache!
What is a Geocache?

GEO – The geographic coordinates of a location.
CACHE – Items stored hidden in a particular place.
Combined, these words describe the exercise of locating items hidden at specific locations.
Getting Started

Download the Geocaching app or use a GPS device to navigate to DCLT geocache location coordinates.
Leave It: A small prize, such as a coin, toy, ring, or other token, can be left inside the Geocache for the next hunter to find. It can be especially fun if the item you leave behind says something unique about you!
Log It: Inside each Geocache is a small notebook and pencil. There you can tell us the date of your discovery, what token you are taking and leaving behind, and anything else you'd like to include about your journey.
On DCLT properties, Geocaches may at first appear to be erroneous trash or litter. Please ensure that any seemingly out-of-place container is not a Geocache before moving or destroying it.
We're always open to improving our Geocache experience! Please feel free to send any suggestions you may have or comments regarding your adventure to info@dennisconservationlandtrust.org. Thanks for exploring DCLT properties, and happy trails!