DCLT Spring 2021 Webinar Series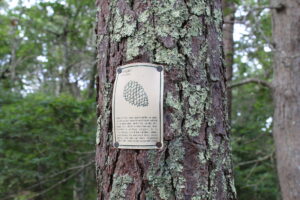 Cape Cod's Forests and Trees: Past, Present and Future
Weds., March 17th, 6:30 pm to 7:00 pm
Russell Norton, Horticulture & Agriculture Educator, Barnstable Cooperative Extension
Russ Norton directs the Barnstable County Cooperative Extension's Agriculture, Horticulture and Master Gardener Programs.  We are delighted that he will be addressing our Spring webinar in March and speaking on a topic he knows well, and Cape Cod homeowners and naturalists alike will benefit from his presentation.  For years, Cape Cod's forests have been affected by pests, high winds and storms which have weakened and toppled many of our characteristic oaks, pitch pines and maples.  Should we be replanting as they descend or will nature replace the trees we lose?  What is the best course of action for land trusts and homeowners?  Learn about the Cape's forests over time, and bring your own questions and concerns.
~~~~~~~~~~~~~~~~~~~~
Monthly DCLT Book – Essay Group Zoom
Join us the second Tuesday of the month (though 3rd Tues. in March) at 12:30 pm for our new monthly DCLT Book-Essay Group Zoom.  Recognizing how busy we all are in these Covid times, we will start the year with chapters of books or an essay on a land conservation. Upon registering we will forward questions to consider while you read, and zoom instructions. Have lunch and share your passion for reading and conservation!  (Find the books at your favorite local bookstore.)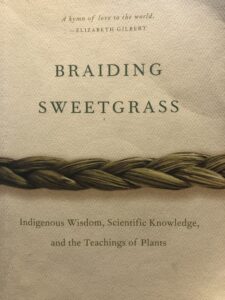 Tuesday, March 16th
                           Braiding Sweetgrass: Indigenous Wisdom, Scientific Knowledge, and the Teachings of Plants
by Robin Wall Kimmerer  (2013, Milkweed Editions)
This week we will discuss three chapters (The Gift of Strawberries (p. 22); An Offering (p. 33);
and Asters and Goldenrod p. 39)
Come with your questions, thoughts about sweetgrass, botany, and other ways of learning, knowing and respecting nature.  According to Robin Wall Kimmerer, sweetgrass or wiingaashk "…was the first to grow on the earth…Breathe in its scent and you start to remember things that you didn't know you'd forgotten."
We know you will find this book poetic, transformational, and an essential read.
To register: email – info@dennisconservationlandtrust.org
~~~~~~~~~~~~~~~~~~~~~~~~~~~~~~~
DCLT WINTER WALKS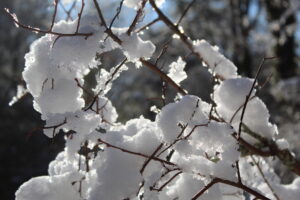 Join staff for one hour leisurely walk on lands managed by the DCLT.
Limited to 10 people total
Require walkers to bring and wear face masks and maintain six-foot social distance, and to not have traveled out-of-state in the last two weeks, been exposed to anyone with Covid symptoms or be experiencing any symptoms yourself.
Date:   March 19, 2021, 11 am
Park:  Parking lot at Cape Cod Rail Trail parking lot at 485 Main Street, South Dennis –  (we will walk the Bush and Nickerson Conservation Properties)
Register:  info@dennisconservationlandtrust.org or call the office  508-694-7812
********************************************************************************
Date:  April 16, 2021, 11 am
Location:  Paddocks Farm Conservation Area
Park:  Princess Beach Conservation Area, Scargo Hill Road, Dennis
Register:  DCLT Office  508-694-7812