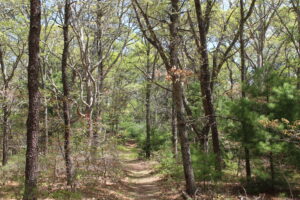 The Dennis Conservation Land Trust
Become a Member or donate here.
*************************************************************
Membership:  Your membership supports the mission of the Dennis Conservation Land Trust in preserving the special places in the town of Dennis, MA.  All land is important to our communities – woodlands, salt marshes, open meadows and freshwater wetlands all help wildlife and plantlife survive and thrive. We thank you for your membership donations that help us conserve and protect Dennis' natural and cultural heritage for generations to come.
Membership:  $50 per year (Basic) to receive eBlasts, information on events.
Consider a gift or legacy, or remember Dennis Conservation  Land Trust in a will.  You may consider a gift of land through your will or a living trust.  Through a bequest in your will, you can direct your executor to provide land in your name to the Dennis Conservation Land Trust.  We can discuss ways in which to do this, and encourage you to contact your attorney on the tax benefits in doing so.  The Trust has been greatly helped by memorial gifts that support our Members and friends love of the land forever.
Sponsor and support a DCLT Event!  Our Summer Auction and Fall Duck Race are opportunities to sponsor an event.  We appreciate the continued support from all our local businesses!
Volunteer with Our Land Management and Stewardship Program.  A major responsibility of the Dennis Conservation Land Trust is to maintain its properties. Volunteers serve as stewards for many of our properties reporting on their condition and well-being. If you are interested in serving as a Volunteer Steward, please contact the DCLT at 508-694-7812 or email us at info@dennisconservationlandtrust.org. You can also fill out a Volunteer Interest form on our website.
And don't forget to patronize the supporting businesses that do so much to make our preservation efforts successful.