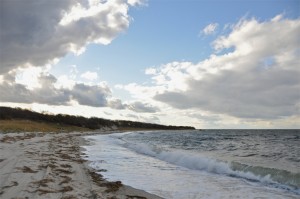 There are various ways to become a member and/or donate to the Dennis Conservation Land Trust.
You can become a member or make a donation here.
Donation update May 2020: CARES ACT has new charitable giving changes – for individual taxpayers who do not itemize deductions, you may deduct up to $300 of charitable contributions. (These rules apply only for gifts made to public charities and not to donor advised funds.) Please check with your own legal advisor and/or accountants for specific information and advice.

Give a gift or legacy, or remember Dennis Conservation  Land Trust in a will. The work of The Dennis Conservation Land Trust is made possible by generous donations in various forms. Annual donations help to cover the annual operating costs. Special gifts are usually earmarked and help to meet the funding needs of special projects. The Trust has been greatly helped by memorial gifts made at the time of death of an individual. What better way to honor someone who particularly loved Dennis and its environs than to honor their memory with a gift to continue land preservation in their memory?The Dennis Conservation Land Trust has been the recipient of extraordinary gifts of legacy through a person's will. Recently, Marge Milano of East Dennis gifted a large sum of money at the time of her death to benefit land acquisition by the Trust. Her vision and generosity will be preserved forever having made possible the protection of some special properties in Dennis. We encourage you and yours to consider gifting to the Trust in your will. We have tax and legal advice available.
Become a land steward. A major responsibility of The Dennis Conservation Land Trust is to maintain its properties. In 2005, Americorps joined staff member Lisa Strock and Trustee Lisa Hendrickson in establishing a baseline portfolio on each piece of property the Trust owns. We are in the process of having volunteers serve as stewards for each of these properties with minimum responsibility of visiting the site once or twice a year and reporting on its condition and well-being. If you are interested in serving as a steward, please contact the DCLT at 508-694-7812 or email us at info@dennisconservationlandtrust.org. You can also fill out a Volunteer Interest form on our website.
And don't forget to patronize the supporting businesses that do so much to make our preservation efforts successful.