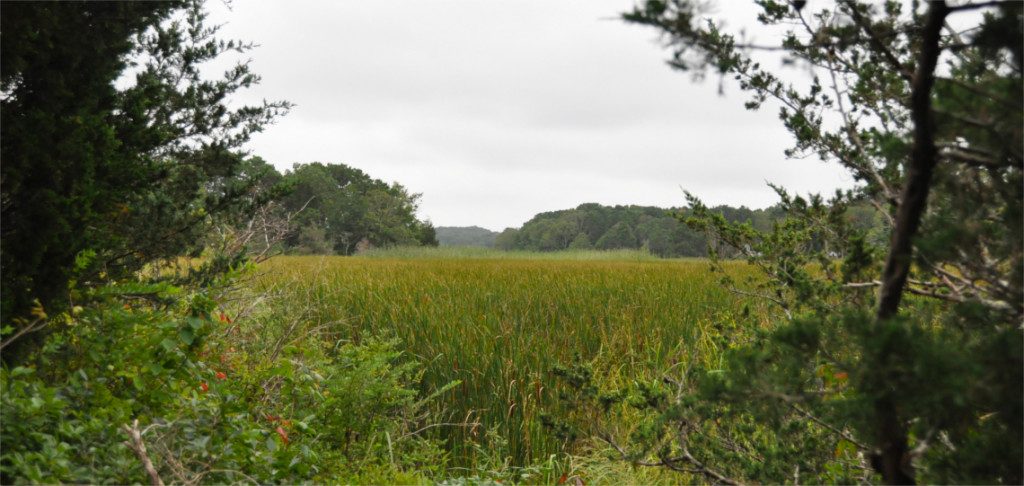 Old Fort Field
In the fall of 2009, the Dennis Conservation Trust had a unique opportunity to purchase and preserve 8.2 acres of land in Dennis Village. DCT raised roughly half of the $425,000 purchase price through generous donations and pledges.
To offset the purchase price, DCT and the Town applied for a State Local Acquisitions for Natural Diversity (LAND) Grant for an amount of up to 52% of the appraised Conservation Restriction (CR), which was valued at $385,000. In October of 2010, the State announced the grant awards and the Town of Dennis' proposal was accepted. The Town of Dennis was awarded a grant of $200,000 to purchase a CR on the lands.
The Town purchased the CR on March 8, 2011 at which time DCT closed on the property, opening it up for passive recreation and educational pursuits. Since that time, a walking trail has been developed and is now open for public enjoyment.
Address: 105 New Boston Road, Dennis
Parking: At trailhead, space for two cars
Amenities: Walking trail, passive recreation, education, geocache