The Dennis Conservation Land Trust, the Dennis Department of Natural Resources, and the Dennis Department of Public Works want to extend their sincerest thanks to all of the volunteers who participated in the 2019 Dennis Conservation Celebration!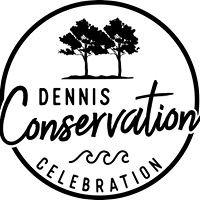 The stats are in:
– Over 175 volunteers participated in the town-wide clean-up.
– 230 bags were collected totalling 2,560 lbs of trash.
– 3,540 alcohol nips were collected and 11 needles were removed from our streets.
– 25 non-profit and community organizations participated in our educational exhibition.
The event would not be possible without the support of the The Cape and Islands United Way, the Dennis Tourism Committee, Dennis Public Market, Dunkin' of West Dennis, Ring Brothers Marketplace, Stop & Shop of South Dennis, the Americorps Cape Cod Program, the Home Depot, and Bradford Boyd– the Grill Master. A special thank to AmeriCorps Cape Cod Member,Phoebe Plank, for coordinating the whole event.