Dennis Conservation Land Trust presents:
BATTLING THE WORLD'S MOST DANGEROUS ANIMAL – THE MOSQUITO!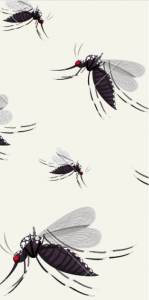 In 2018 the Commonwealth of Massachusetts had a record number of mosquito samples test positive for West Nile virus and in 2019 we found a record number of mosquitoes in the state testing positive for Eastern Equine Encephalitis virus. Cape Cod Mosquito Control personnel work year round following an Integrated Pest Management (IPM)
approach to reduce the mosquito populations and risk of virus transmission in our area. Gabrielle Sakolsky, Superintendent and Entomologist for the Cape Cod Mosquito Control Project, will discuss their program and how you can protect yourself from mosquito borne disease.
10:30 AM
SATURDAY, FEBRUARY 15, 2020
811 MAIN STREET, DENNIS, MA
Learn more by calling 508-694-7812