6/5/2023: Halle Fletcher recently joined the DCLT team as a summer research intern from Wellesley College. Halle studies Environmental Science and has a budding interest in environmental history. She was awarded a Career Education Grant to provide stipend support while she works remotely with the DCLT this summer from her home in Upstate New York.
Halle will be working with DCLT's Community Science Committee to study how weather patterns have changed on Cape Cod using data extracted from historical daily diaries. Her internship will involve locating daily diaries, extracting qualitative weather data, comparing weather patterns to modern times, and writing a scientific report.
Read an introduction from Halle below, and be sure to check back after this summer to learn about Halle's findings!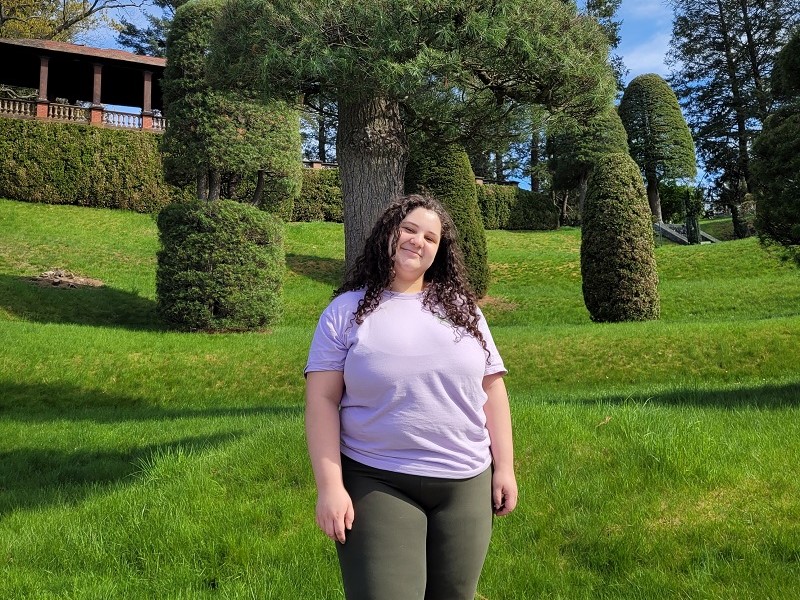 "Hello, my name is Halle Fletcher and I am currently attending Wellesley College as a rising junior and majoring in Environmental Science. I am from the Upstate region of New York, known as Schenectady. My view of nature has been shaped by the Native American values my parents have raised me with throughout my life. In my free time, I enjoy hiking, ziplining and dancing. I love learning languages as well as expanding my knowledge of climate change and environmental issues. I am currently discovering a focus for my major, but I am interested in concentrating in oceanography or geosciences. I am particularly interested in climate change and how weather events have changed over time. This summer, while working with the DCLT, I will be answering the question of how Cape Cod's weather and snowfall patterns have changed from the beginning of the Industrial Revolution to present. I will further explore the implications of these weather changes on native species, environmental health, and the economy of Cape Cod. I am excited to start this new journey this summer and be challenged to apply my academic knowledge into practical application alongside the DCLT team."