Saturday, October 23, 2021. 
10 am to 2 pm
Come for fun, food and vote for your favorite Decked-Out Duck!
(Rain date: Sunday, October 24th at noon).
Location:   Dennis Village Green
 
Become a Dennis Conservation Land Trust Duck Sponsor ($50) or a Supporter ($10 per Duck) with a donation! 
(click on the Duck footprint below to donate)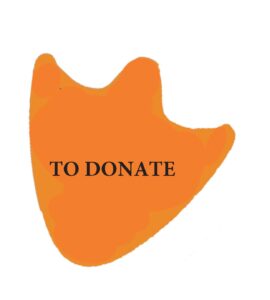 THANK YOU  to our 2021 SPONSORS
 

    .
Again, many thanks to all of our 2021 Duck Sponsors, Friends and Supporters!
2021 Sponsors:
A3 Architects, Inc.
Agway
Anonymous
Auntie's Ice Cream Dennis Port
Barbo's Furniture
Bechard Family
Blossoms
Brad Boyd Lobsta
Breakaway/Hall Oil
Brother's Pizza
Cape Cod Museum of Art
Cape Cod Picture Framing
Captain Frosty's
Cunningham
Dennis Memorial Library
Dennis Public Market
Dimitar Notev Building
Dr. Frank Dahlstrom, DMD
Dr. Robert Creeden, DMD
E. Lambton Landscaping, Inc.
Elburne Home Décor
Gibson Realty
Hart Farm
Hollys Deli
Inland Sea and Kayak
Jacob Sears Library
Janine B
Kate Byron Realtor
Kathleen Fowler
Kream'n Kone
McDevitt Realtors
MDVIP/Zacharatos
MidCape
Monroe Motors
Nancys Candys
Royal II
Sailing Cow
Salon 17
Sanddollar
Scargo Cafe
Sesuit Harbor House
Shorefront
Stage Stop Candy
Starboardside Landscaping
Steele Associates
Thacher Realty
The Mercantile
Tomasetti Plumbing & Heating
Washashore Home
Wild Birds